Sports Massage
---
As a client of Richard's for more than eight years, I can honestly say I highly recommend him. I have always had excellent results from his work. Having been to many different massage therapists over the years, both in Boston and while traveling, nobody has given me equivalent results. My issues, mostly back problems, tend to be a result of pushing myself in my athletic endeavors beyond my bodies capabilities. Aside from trying to "slow myself down," which is not going to happen, the one remedy that I can always count on is Richard's ability. He pinpoints the areas causing the discomfort and other interconnected muscles in a way that only a highly trained and knowledgeable professional can do. His work is real magic, by methodically massaging and stretching those areas--the muscles relax and the pain slowly dissolves away. The next day, and especially the day after, I'm a new man ready-to go again! He's a master of massage, no doubt. And, on those occasions where I have needed his help on short notice, he has always done his best to accommodate my schedule.
Dan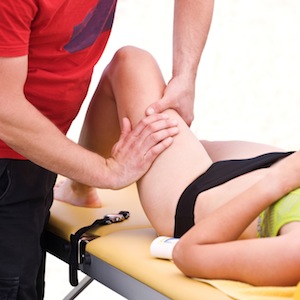 Sports massage is geared for people who engage in athletic activities. It is useful in helping to prevent injuries, preparing the body for athletic activity and helping athletes recover from workouts and injuries. Sports massage also helps to maintain the body in optimal physical condition. The skills and knowledge necessary to be most effective in providing sports massage are similar to those needed for providing medical/orthopedic/specific area massage. The massage therapy is tailored to each individual's specific circumstances, conditions, and goals. There are three types of sports massage:
Pre-event massage prepares the body for an athletic movement, usually within an hour of the event. The goal is to warm up and loosen the muscles. Firm but gentle compressions are utilized. The pace of the massage is brisk compared to the pace of a relaxation massage as the goal is to stimulate and prepare the body for the athletic event. Stretching techniques can also be part of a pre-event massage.
Post-event massage helps the body recover after exercise or an athletic movement. Muscles tend to be sore after athletic events, so the pressure needs to be lighter. Effleurage strokes are utilized to flush out waste products, such as cellular metabolism, and to help loosen muscle tissue. Post-event massage helps reduce post exercise soreness and reduce the recovery time needed, allowing athletes to return to their sport sooner.
Maintenance massage is used to help keep the body in optimal condition. Focus is on problem areas of the body or specific areas that are stressed as a result of an athlete's particular sport. Maintenance massage, like post-exercise massage helps to reduce post-exercise soreness and reduce the recovery time needed.